Introducing: The Wincham Inheritance Tax Protection Strategy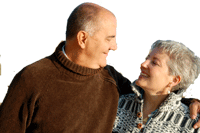 You can shield your children from those crippling debts through a simple, legal tax shelter that means it remains in the family, free from burdens like Inheritance taxes, death duties and legal fees.



You can build a solid wall of defence so that when the time comes, a simple declaration moves the ownership from you to your loved ones.

No taxes or lengthy Spanish Will probate, no Spanish and UK legal fees... no being forced to sell.



You will maintain full control at all times. You can rent it, sell it, raise funds on it, just the same as you can right now.



You have the control to divide the property between beneficiaries in a much simpler format than normal Spanish Wills allow.



You can even change the ownership percentages, without additional legal costs.



Your new structure is a safe and effective way to remove a potential Spanish tax bill of upto 80% of your asset value.



The company can claim tax relief on all attributable expenses including Electricity, Rates, Repairs, Insurance, Community Fees, Bank Interest and travelling for the Directors.
My name is Malcolm Roach. I have property in Spain too, and at , I'm aware of the need for careful planning to ensure my legacy remains intact.
Through my company Wincham Investments, I help property owners like you avoid the tangled, complicated mess Spanish probate laws and taxes can become.
I'd like to show you how it can be done.
Exactly how is this Spanish Inheritance tax protection created?
· By forming a UK Company: The owner of the property forms a UK Limited Liability company, in which ownership of the property passes into the hands of the company. In this way when he or she passes away, the company will be reorganised, that means it will only be necessary to transfer some company shares, which falls outside Spanish inheritance tax.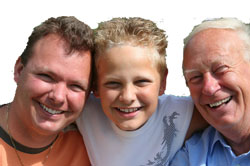 From the point of transfer the company owns the asset.
But;
As the legal company owner, you remain in full control of the company - and therefore the asset.



You do not relinquish any control or decision making power regarding the property.
You stay in absolute control of the shares of that company, and you have the final say in who owns those shares.
Therefore - Inheritance tax never becomes an issue. Because on your passing, the company still remains the owner of the asset, it's just the shares in the company that will change hands when the time comes.
It's simple, isn't it?
And it's totally legal too!
My company opened its doors in 1994. Right now it has over €3,000,000 of property asset in Spain and the UK. Without careful planning my heirs would by law be required to hand over something like €1,200,000 to the Tax man in Spain!
But with my property enveloped in this fail safe tax protection structure, their future, and my grandchildren's future, is safe.
"With current legislation and tax laws there is an opportunity for
considerable taxation savings by purchasing new overseas property
under the umbrella of a UK limited company"
Joe Howard; Senior Partner - Howard Mathews LLoyd, UK Accountants
Who should do this?
If you own property in Spain of any value, you should seriously consider restructuring your asset to protect it in the future.
Although our example (on the UK legal opinion page) shows the savings on a €300,000 property, savings on agents fees, legal fees and taxes, we believe this structure is the perfect tax planning vehicle for all non Spanish property owners and beneficiaries.
Interested? Here's what to do now.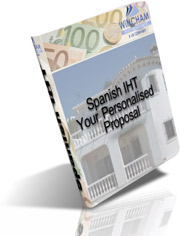 You need more information and to be sure that this is a safe and legal way to protect what you have worked so hard to achieve, I understand that.
The first thing to do is request a free illustration, personalised to reflect your tax liabilities right now, and the benefits of restructuring under the Wincham plan.
I'll work out the figures for you with no obligation.
If you decide to move forward and plan your inheritance using this simple system, I'll tell you the way it will happen, what you need to do, how to divide the shares up, & what it will cost for us to do all the work for you.
To get your free personal illustration, all you need to is click here, fill in the form and we'll place the illustration in PDF form on your private part of our secure website.
If you prefer to talk, click here, and we will call you today.
No hard sell, no obligation, we'll explain the risks of bad planning and the benefits of good planning, then you decide if this is something you want to do.
But make an decision to act on today. Time is precious and its already , another year is flying by. And none of us truly knows what tomorrow will bring.
Thank you for your time.
Malcolm Roach
M.I.C.M
Managing Director
Wincham Investments Ltd